Volunteer Board Officers

Annette Porter, President. Annette is a recently retired Special Education teacher and School Administrator from Fairfax County Public Schools.  For 32 Annette's focus was on inclusion programs of children with special needs in community preschools and working with students with severe developmental delays. She has a Bachelor's and Master's degree from the University of Virginia in Special Education and Severe and Profound Handicapping Conditions and a continued doctoral level degree in Supervision and Administration from George Washington University.
Annette has three sons, ages 26, 24, and 23, all recently graduated from college. Annette has been a widow now for 23 years.  With retirement, she now finds that she has more time to enjoy different avenues of her life… [Read More]
---
Fred Day, Vice President.  Fred has spent most of his life gripping a baseball but with little tangible success. When Fred was 10 years old, his father created a folder which he captioned, "Clippings of Fred's Baseball Prowess." To this day, the folder remains empty.
When it became clear that pursuing a career in baseball was not in the cards, Fred turned to writing about sports. He is currently at work on a book about baseball scouting and the first 50 years of major league baseball's amateur player draft.  [Read More]
---
Mitchell Olpaski, Treasurer.  A native of the Washington, D.C. area, Mitch graduated from the University of Notre Dame in 1986 with a degree in Accounting.  He worked in the D.C. office of Deloitte & Touche for 8 years.  As a Senior Audit Manager, he specialized in financial statement audits of not-for-profits and commercial real estate entities.  His largest clients were the American Red Cross National Headquarters and Habitat for Humanity International.
Mitch left public accounting to work in Finance and Audit at BlueCross BlueShield of D.C., where he was later appointed to the management team…  [Read More]
---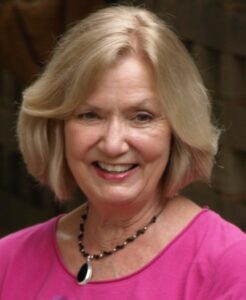 Sonja "Sunny" Jarvis, Co-Secretary.  Sunny spent her early years in Memphis, TN, where she graduated from high school. She then attended the University of Illinois.  She graduated with a degree in Occupational Therapy.  She worked as an OT in many different venues, but her favorite is hand therapy.  She was a partner in an outpatient hand therapy center until 1999, and was the owner of an OT contracting service.  She has been an APD Board member since 1989, and served as a past President when Merica House was being established.
Along the way, she was married and had two children. Cathy, her daughter, lives at Merica House.   [Read More]
---
Christine Metz, Co-Secretary.  Christine was born in Washington, DC, migrated across the river to Northern Virginia, and has mostly lived in the Lake Barcroft neighborhood ever since.  She holds degrees in biochemistry and management from Virginia Tech and Marymount University.  Recently retired from the Department of Defense after 35 years of service, she currently works part-time for LMI as a defense analyst.  In her spare time, Christine's favorite activities are being out on the lake on her kayak or paddle board, biking, gardening, yoga, and watching the Nats.  Her favorite place to get away is Chincoteague, Virginia. [Read More]
---
Volunteer Board Members
John Renfro, past president
(Rev.) Matthew DeForest
Anita Dosik
Pam Sanchez
Art Shields
Deirdre Shields
---
Roxane Burkhart, Resident Manager and Coordinator.
Ms. Burkhart is your go-to person for the residents of Merica House, whether that is donating, volunteering, touring the house, or just general questions.
You can reach Roxane by phone at (703) 671-7991 or by email at Roxane.
---
Mary Russell, Webmaster.  Possess a Computer Science degree from University of Maryland, graduating Summa Cum Laude.  Retired in December 2018.  In between, spent 34 years in the intelligence community, specializing in software development, project management and financials.